Thursday, September 28, 2017
Sunday, September 17, 2017
I cannot tell you how much I love Aaron Reynold's book, A Creepy Pair of Underwear! So much fun! The illustrations by Peter Brown crack me up. It's a companion book to the Caldecott Honor book, Creepy Carrots, which my kiddos love as much as I do! There should be a HEE HEE Award!
This is totally worthy! There are a few readings on YouTube. I love the "creepy" one above! FUN!
It's a companion book to Creepy Carrots. Lots of time the second book doesn't quite live up to expectations but this one was spot on. I've read it to some little ones (not my class...waiting a few weeks) and they rolled around belly laughing. LOVED IT! It's going to be
THE
OCTOBER BOOK this year although you can read it anytime. Trust me, you'll be rereading to your kids throughout the year.
I made a packet (80 pages of ELA/MATH) that's available
here if you want to check it out.
It's on sale for the next 48 hours so grab it on sale if interested. It includes a a Jasper and underwear craft above with a cute writing activity.
(Jasper's not a little bunny more. I"m growing up. too! I can...)
The ones above were done by my friend's third grade class as she already shared the book. She didn't yet send me her bulletin board pics with the writing attached but I'm eager to see it!
Here are preview pages:
I cannot wait to share it with my class! Speaking of my Fabo Firsties, I am thrilled with my class! What sweet kids! It's only been a week but they are caring, work well together, work hard, and laugh at all my jokes! Really sweeties! My day flies by so you know it's a great group!
Have a great week, everyone! No, have a
CREEPY,
FUN week! :)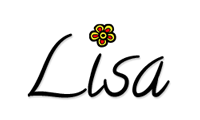 Monday, September 4, 2017
As many of you know, my husband creates clip art (I help color) and has his own store on TpT. We are going to have his store
(DANDY DOODLES)
represent secondary clip art, especially Social Studies, while putting younger art in my store. (We will be transferring all of the younger sets to my store eventually.)
Here is a sample of some new sets uploaded:
If you don't know this new book, you will shortly! A Creepy Pair of Underwear is by the same team who brought you Creepy Carrots. I have one of my
Book-Its available for this book
and am almost finished a more extensive (with craft/writing activity) product that will also include this Book It.
The six sets below are FREEBIES!
We hope you can use/enjoy them!
Happy Labor Day! School starts tomorrow!